Asian Stocks Outside Japan Rise as Energy Producers Rally on Oil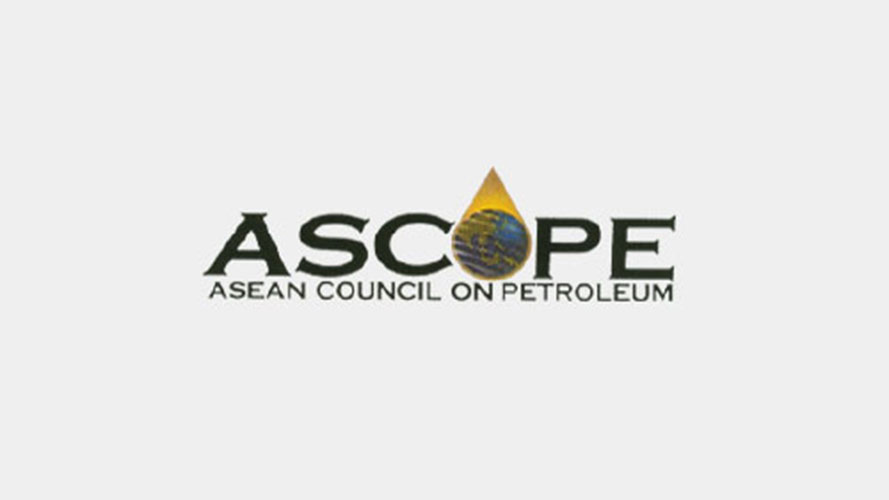 Asian stocks rose, with the regional benchmark index heading for its first advance in three days, as energy and raw-material producers gained after oil surged. Shares in Tokyo fell after the yen strengthened, with the Topix index erasing its rally from the Bank of Japan's latest stimulus.
The MSCI Asia Pacific Index climbed 0.6 percent to 120.58 as of 4:01 p.m. in Hong Kong, after falling as much as 0.1 percent. The Standard & Poor's 500 Index rose on Wednesday as commodity producers rallied with oil. The yen traded at 117.69 per dollar after strengthening 1.7 percent on Wednesday, the most since August, as weak U.S. services data fueled anxiety America's economy isn't immune to weakness elsewhere.
"The selloff in the U.S. dollar is supportive of commodities," Scott Schuberg, chief executive officer at Rivkin Securities, a brokerage in Sydney, said by phone. "We've been trading under conditions that's been fairly gloomy. The outlook for China has been gloomy for years now. I don't really think that there's too much negative sentiment that could be piled on to this market. Investors should start buying slowly."
Crude futures rebounded as the falling U.S. dollar countered any concerns in the market over a steep gain in U.S. crude inventories to more than 500 million barrels for the first time since 1930. West Texas Intermediate futures jumped as much as 2.1 percent on Thursday after surging 8 percent on Wednesday.
BHP Jumps
Australia's S&P/ASX 200 Index gained 2.1 percent, the biggest advance since Dec. 16. BHP Billiton Ltd., the world's largest mining company, climbed 8.3 percent, most since June 2009. Zinc led a rally in industrial metals in Asia after the dollar slumped, making commodities priced in the U.S. currency more attractive to investors.
South32 Ltd., the world's largest manganese producer, surged 14 percent in Sydney after announcing it's slashing jobs and cutting output as part of cost-control measures that Deutsche Bank AG estimates could generate $1 billion in annual savings.
China's Shanghai Composite Index climbed 1.5 percent as the central bank stepped up efforts to ease a cash shortage before mainland markets close for the lunar new year holidays next week. The People's Bank of China will inject 80 billion yuan ($12.2 billion) into the banking system using 14-day reverse repurchase agreements Thursday, according to two traders at primary dealers required to bid at the auctions.
Bolster Sentiment
"PBOC is trying to bolster sentiment before the holidays with a rebound in oil and commodity prices giving a helping hand," said Ronald Wan, chief executive at Partners Capital International in Hong Kong. "It is too early to celebrate though, as underlying concerns over the economy have not abated and volatility in commodity prices remain."
South Korea's Kospi index rose 1.4 percent. Singapore's Straits Times Index added 0.3 percent. Hong Kong's Hang Seng Index advanced 1 percent. New Zealand's benchmark gauge increased 0.1 percent.
Japan's Topix fell 1.2 percent. The measure dropped below its closing level on Jan. 28, the day before the central bank surprised investors by saying it would adopt negative interest rates. The stronger yen dragged Japanese exporters lower, with Toyota Motor Corp. sliding 2.1 percent.
Sharp Soars
Sharp Corp. surged as much as 26 percent after public broadcaster NHK said the struggling display maker's board decided to give Taiwan's Foxconn Technology Group preferred bidding rights to take over the company. Sharp said it's not the source of the report. The stock pared its advance to 17 percent.
Hitachi Ltd. plunged 7.8 percent after slashing its full-year profit forecast as Chinese growth slowed and oil prices plummeted. Panasonic Corp. tumbled 8.7 percent after lowering its operating-profit outlook.
E-mini futures on the S&P 500 advanced 0.4 percent. The U.S. equity benchmark index finished 0.5 percent higher on Wednesday, erasing an earlier drop of 1.6 percent as energy and raw-material producers advanced. A report showed service industries expanded in January at the slowest pace in nearly two years, raising the risk that persistent weakness in manufacturing is starting to spread to the rest of the U.S. economy.
Analysts are projecting oil prices will climb more than $15 by the end of 2016. New York crude will reach $46 a barrel during the fourth quarter, while Brent in London will trade at $48 in the same period, the median of 17 estimates compiled by Bloomberg this year show. A global surplus that fueled oil's decline to a 12-year low will shift to deficit as U.S. shale output falls, according to Goldman Sachs Group Inc.
Credit: http://www.bloomberg.com/