Connecting you to Asean's key gas and LNG Growth Demand Centres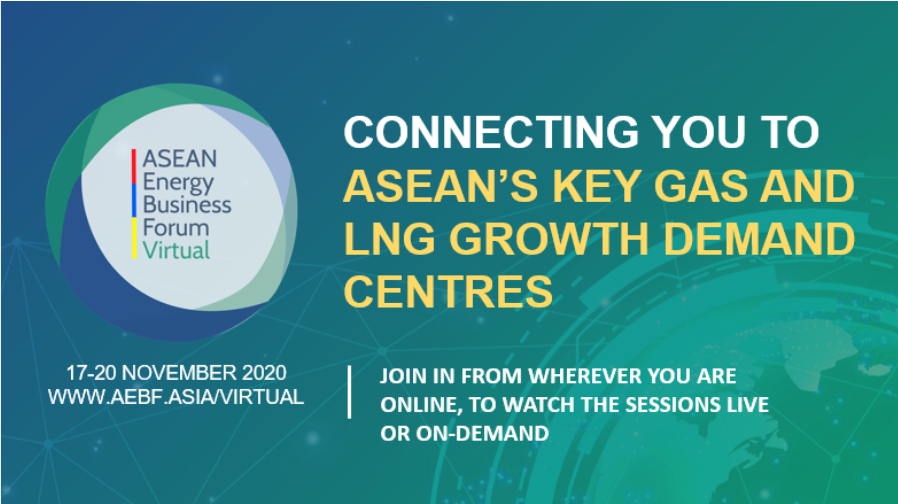 Panel: Leveraging Gas and LNG Opportunities to Drive ASEAN's Transition to Cleaner Fuels
The evolving role of gas/LNG in ASEAN's energy mix
LNG market, pricing updates and upside opportunities for buyers
Emerging LNG markets in ASEAN, such as Vietnam, Philippines, Myanmar
Small scale LNG opportunities

19 November 2020 | 10.35 ICT (GMT+7)

Panel: LNG-to-Power Solutions, Small-Scale LNG Solutions for ASEAN

Active projects and pipelines of LNG to Power
Examine the complexities and reasons for LNG-to-power adoptions in ASEAN
Review and case studies
Manage energy infrastructure financing and hedge risks of price volatility, technical integration

ASEAN Energy Business Forum 2020 gives you direct access to virtually connect with and hear insights from all ASEAN Energy Ministers and Global Leaders as they showcase how the region will drive the world's future energy demand.

Book your delegate pass today and get access to the virtual conference's matchmaking programme. Set up virtual meetings with Sponsors, Speakers, fellow Delegates, Exhibitors and Media Partners from around the world within the comforts of your office or home and at anytime.