ASCOPE participated in the 41st ASEAN Ministers on Energy Meeting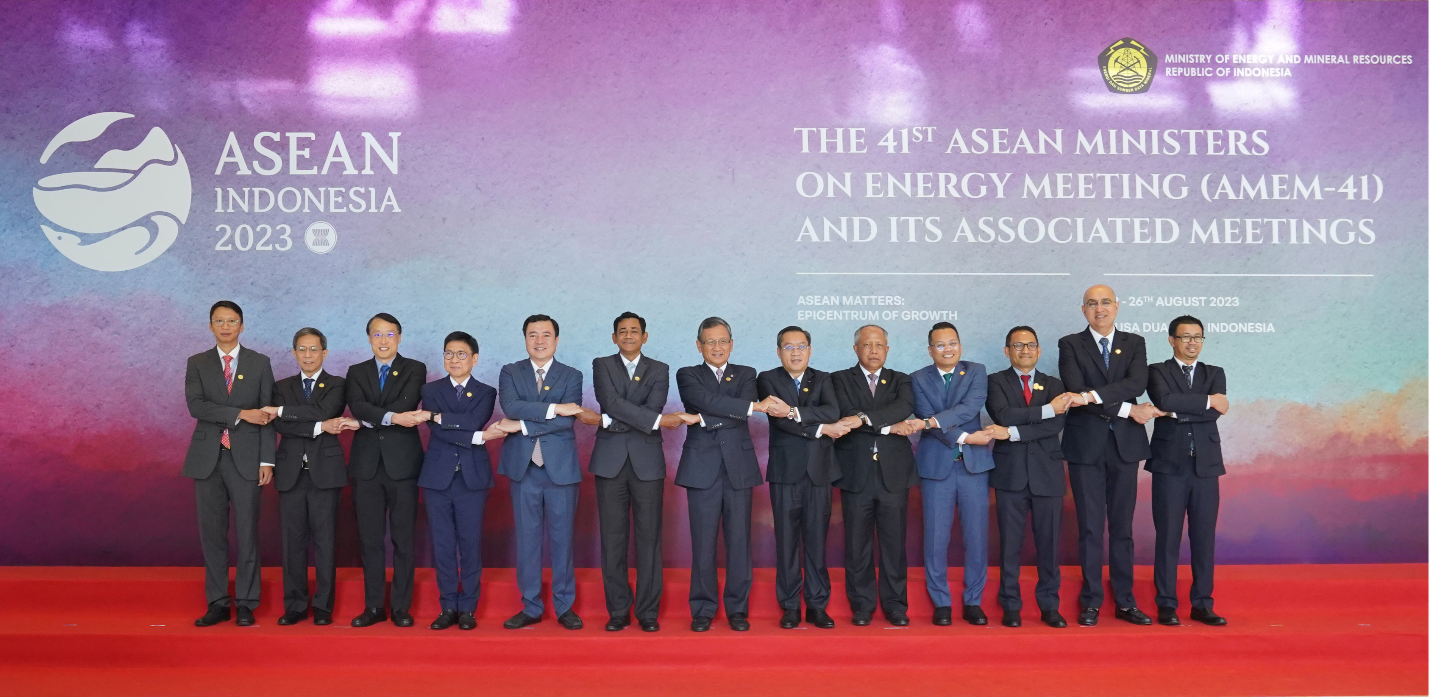 From 24 to 25 August 2023, ASCOPE Secretary-In-Charge Dr. Tran Hong Nam has represented ASCOPE at the 41st ASEAN Ministers on Energy Meeting and its associated meetings (41st AMEM) in Bali, Indonesia.
The conference welcomed the participation of the Ministers on Energy from 10 ASEAN member countries, the Ministers of the ASEAN+3 (including China, Japan, and South Korea) and the partner countries in East Asia (including Japan, Korea, China, USA, New Zealand, Australia), ASEAN Secretariat, ASEAN Energy Center (ACE), International Renewable Energy Agency (IRENA), Economic Research Institute for ASEAN and East Asia (ERIA), ASEAN Petroleum Council (ASCOPE), and Heads of ASEAN Power Utilities/Authorities (HAPUA).
Photo: This is the first time the AMEM is organised physically after 03 years of being virtually chaired due to the restriction of Covid 19 pandemic.
At the 41st AMEM, on behalf of ASCOPE, Dr. Tran Hong Nam reported to ASEAN Ministers on Energy the results of the implementation of the 2023 plan of the Trans-ASEAN Pipeline Memorandum of Understanding (TAGP MOU) under the ASEAN Action Plan on Energy (APAEC) in Phase 2 (2021-2025) and the ASEAN Petroleum Security Agreement (APSA) extension which has been approved until 31 December 2025.
The meeting acknowledged the importance of the TAGP MOU, and APSA and hope that ASCOPE would coordinate with the ACE and ASEAN Secretariat to finalize the TAGP MOU and endorse the plan to prepare a successor APSA before their expiry in 2024 and 2025 respectively.