THE 42nd ASCOPE COUNCIL MEETING AND THE 82nd ASCOPE NATIONAL COMMITTEE CHAIRPERSON MEETING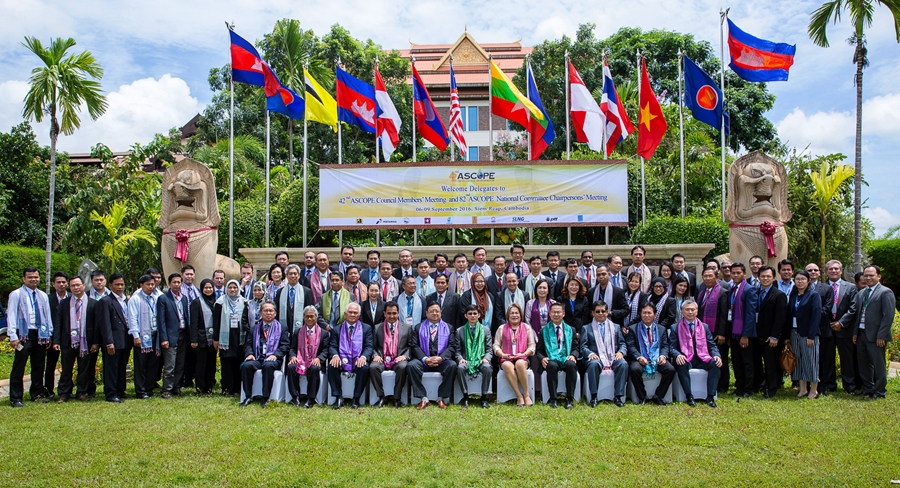 Two of the ASCOPE's major events, The 42nd ASCOPE Council Meeting, and the 82nd ASCOPE National Committee Meeting were held during 6-9 September 2016 in Siem Reap, Cambodia.
The Council Meeting was chaired by H.E Sok Khavan, Secretary of State and the Council Member of Cambodia, and the National Meeting was chaired by H.E. Cheap Sour, Director General of the Ministry of Mines and Energy Cambodia (MME) and the National Committee Chairperson of Cambodia.