ASCOPE participated in the 39th ASEAN Ministers on Energy Meeting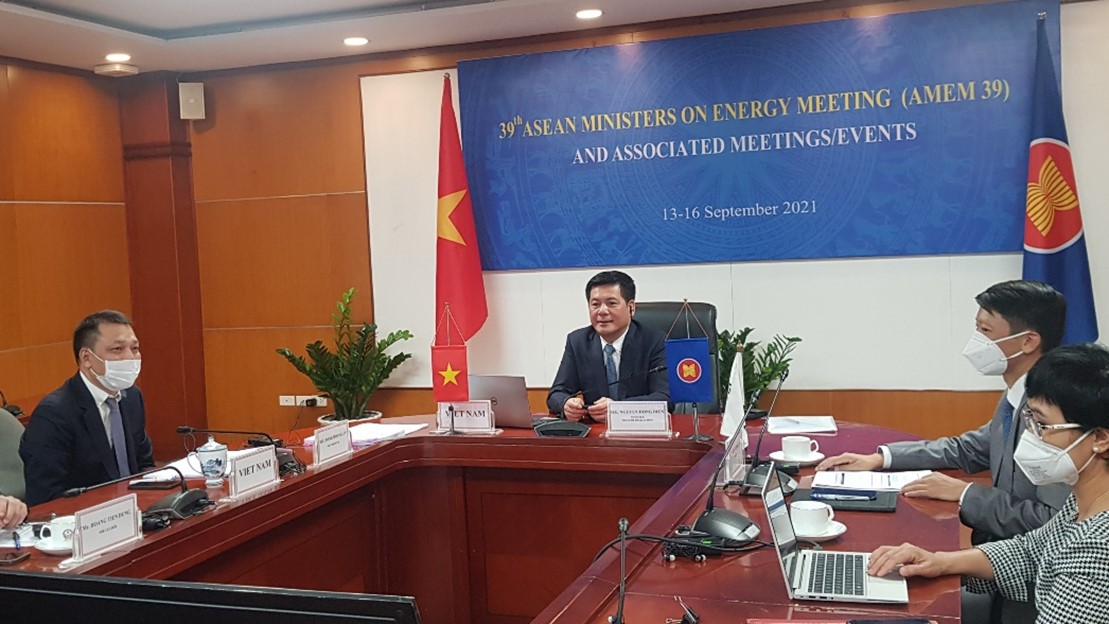 From 13 to 16 September 2021, ASCOPE Secretary-In-Charge Dr. Tran Hong Nam has represented ASCOPE at the 39th ASEAN Ministers on Energy Meeting and its associated meetings (39th AMEM) via online platform chaired by the Ministry of Energy, Brunei Darussalam. With the theme "We Care, We Prepare, We Prosper", it is expected that ASEAN Member States would continue to closely collaborate to foster ASEAN's sustainable energy sector.
At the 39th AMEM, Dr. Tran Hong Nam reported to ASEAN Ministers on Energy accomplishments of the Trans-ASEAN Gas Pipeline Program (TAGP) in 2021 under the ASEAN Action Plan on Energy (APAEC) in Phase 2 (2021-2025) with a view to pursuing the development of a common gas market for ASEAN. In addition, ASCOPE Secretary-In-Charge reported on progress of the 2021 annual priority to "Develop the gas advocacy communication plans to raise awareness and understanding of the benefits of natural gas" towards clean energy transition in ASEAN which ASCOPE has completed conduct of survey among ASCOPE Members with ranking of the most important country- specific issues, barriers and challenges and potential actions as well as platforms/partners to be engaged. Appropriate platforms will be further reviewed, subject to Covid-19 situation.
The meeting appreciated ASCOPE's updates on planned new regasification terminals in Cambodia, Indonesia, Thailand, and Vietnam and looked forward to implementation of ASCOPE's gas advocacy communication plan, promoting the role of natural gas towards the region's cleaner energy future.