ASCOPE participated in the 38th ASEAN Ministers on Energy Meeting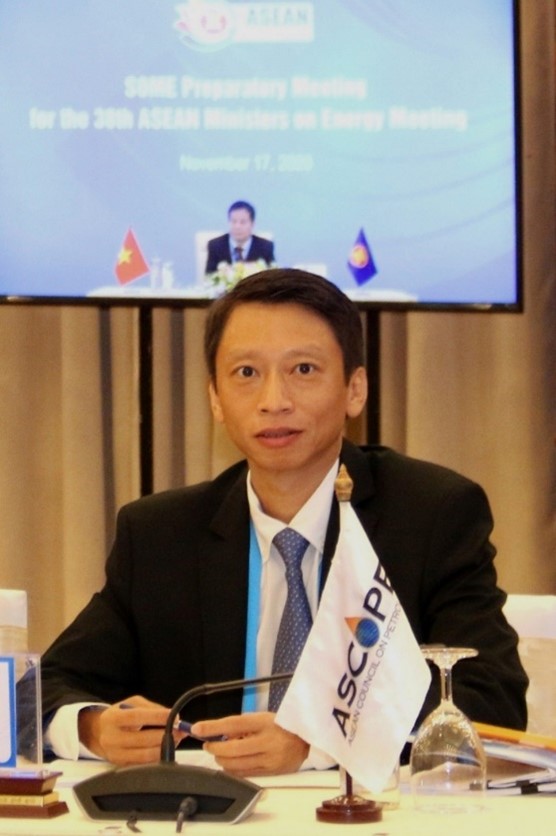 From 17-20 November 2020, Secretary-In-Charge Dr. Tran Hong Nam has represented ASCOPE at the 38th ASEAN Ministers on Energy Meeting and Associated Meetings (38th AMEM) via online platform hosted by Viet Nam. With the theme "Energy transition towards sustainable development", it is expected that ASEAN member states would closely cooperate together to build up a sustainable energy sector in ASEAN.
At the 38th AMEM, Dr. Tran Hong Nam reported to ASEAN Ministers on Energy accomplishments of the Trans-ASEAN Gas Pipeline Program (TAGP) under the ASEAN Action Plan on Energy (APAEC) in Phase 1 (2016-2020); proposed Outcome Based Strategies with Action Plans for APAEC in Phase 2 (2021-2025) with a view to pursuing the development of a common gas market for ASEAN. In addition, ASCOPE Secretary-In-Charge reported on the results of the Study on LNG Bunkering completed in 2019 by ASCOPE.
The Meeting highly appreciated ASCOPE's incorporation of the recommendations of the Gas Advocacy White Paper into the strategies of the APAEC Phase 2 and welcomed results of the Study on LNG Bunkering, including the recommendations for ASEAN to facilitate LNG Bunkering in the region. The findings and recommendations of the LNG Bunkering study will offer options to strengthen the value chain, promote trading, create cleaner energy supply and usage.
(Photo: ASCOPE Secretary-In-Charge reported at the 38th AMEM)