THE 43rd ASCOPE Council Meeting and relating Taskforce Meetings.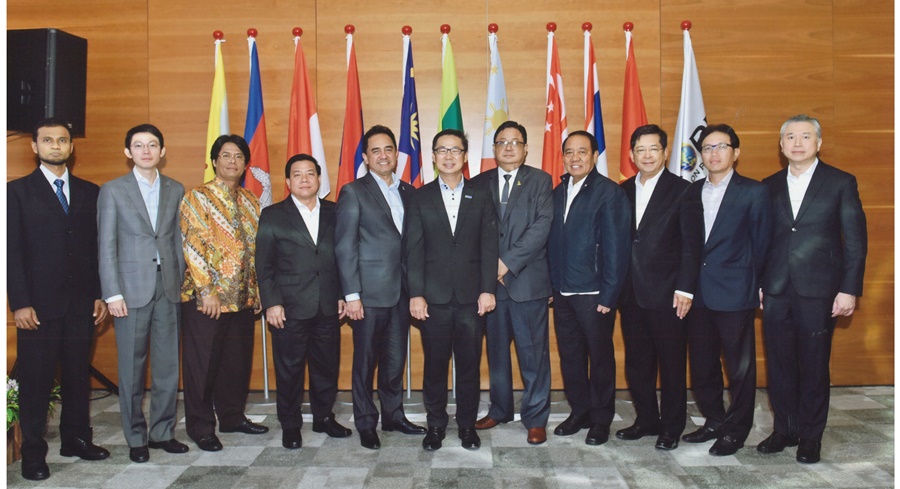 The 43rd ASCOPE Council Meeting, and relating Taskforce Meetings were held during 22-23 August 2017 in Singapore.
The Council Meeting was chaired by Mr. John Ng, CEO of Singapore LNG Corporation and Council Member of Singapore and co-chaired by Mr. Nopporn Chuchinda, ASCOPE Secretary-in-charge. The meeting was held, in junction with meetings of the four Taskforces, i.e. Exploration & Production, Gas Advocacy, Commercial Partnerships, and Research Policy & Capacity Building.
This year, the Council Meeting was joined by Bain & Co, who spoke on "Firm of the Future" during the CEO Breakfast. In addition, the WEF along with McKinsey and Accenture, participated and facilitated discussions on, "Energy Game Changers and Energy Transition" and "Digital Transformation of Oil and Gas".
We would like to express our heartfelt appreciation to the Singapore LNG Corporation for the excellent arrangement and organization of the 43rd ASCOPE Council Meeting and relating Taskforce Meeting as well as the warm hospitality and accommodation accorded to delegates.